The local marketing industry's high priest of research offers a unique insight, delivered in his inimitable style. Give this guy three minutes and a whiteboard, and he'll not only entertain and amaze you, but also make you smarter.
Latest Video
Episode 43: 'Leads' Lose Luster in ROI Calculations (Part II)
Released: 2022-11-28
---
The Internet's data bounty may have prompted advertisers to say, "Show me the leads!" but they're shifting to something else to calculate ROI. Corey explores what they're doing and how they look for clues by tweaking media channels.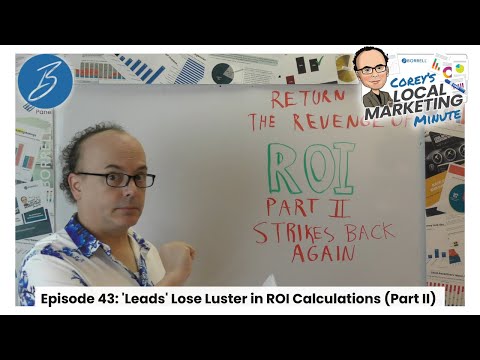 Sponsored By:
---
---
AdCellerant provides businesses access to high-quality digital marketing technology and solutions through partnerships with media companies and agencies. Focused on generating results and growth for businesses of all sizes, AdCellerant offers best-in-class technology and software, award-winning customer service, expert education and exceptional operational support to ensure campaign performance for customers.

Leveraging proprietary technology Ui.Marketing, AdCellerant effectively connects businesses with their ideal customer at the right time. Harnessing an easy-to-use and nimble digital advertising tool users can manage the entire buyer's journey from quick and accurate comprehensive proposal creation, campaign launch and campaign performance. All within a single platform.

Ready to optimize your sales and marketing pipeline? Book a demo today.